19 Apr

Working With An Insurance & Benefits Brokerage Is A Good Choice!

Here at Insuraty we believe firmly in client education and support so that our customers feel confident in their insurance and benefits decisions. As business owners, individuals, and informed consumers it can be hard to make the smart decisions in regards to insurance coverage, 401k, and other liability products. Making decisions for your employees and business at large can be an overwhelming task at times.

Terms

To better understand why picking a top Insurance and Benefits Brokerage like Insuraty, Inc is the right choice, lets look at some terms.
Captive Agent: A person who is under an appointment or contract to sell insurance products for one insurer.
Independent Agent: An individual who has the ability to represent multiple insurers.
Brokers: Works with multiple insurance carriers to best meet needs and offer options customized to clients.
Agent Vs Brokerage- Get Represented! 
Both Agents and Brokers act as intermediaries between you (insurance buyer) and the insurance carriers. Each has a legal obligation to help you obtain appropriate coverage at an affordable price. The main difference between Agents and Brokers is Agents typically act as an extension of the insurer, while Brokers represent the insurance buyer.
Above are just a few of the carriers you can access with Insuraty Brokers
Top 5 Reasons to Work With an Insurance Brokerage Firm!
Here are top five reasons that consumers have highlight as most important to them in regards to their insurance policies and products
Cost

Brokers save cost because the risk is lower for insurers. Brokers are specially trained to choose the right policy for their clients and not under insure. This avoids unnecessary claims while maintaining the right premium income.

Ease

Some consumers may have the thought that purchasing products directly from an insurer is the easiest way. However, many brokers offer services online, in-person, and on the phone. Additionally, brokers are very proactive in follow-up, completing contracts, and assisting consumers down the line with specific issues.
Speed

Both Agents and Brokers can prove to be efficient and quick in processing requests. However, with mid-term changes, one off queries, and documentation, Brokers often prove faster to provide these.  This speed is matched by attention and continuity of Brokers over the life of the policy with a client.

Peace of Mind

Brokers are able to cross check policies, explain terms, and answer questions of clients. The personal interactions and attention to clients is what excels here!
Security of Personal Data

Both Brokers and Agents are licensed and regulated by their home state to conduct business. Both entities are very professional and secure when it comes to the personal information of their clients!
Whether you are looking for individual health insurance coverage, 401k, retirement products, life insurance, or larger packages for your business please don't hesitate to contact us here at Insuraty–Business owners we also offer human resources services and more!
Insuraty, INC as over 42 clients in the DMV area, serving 2,100 employees and business owners! Contact us today!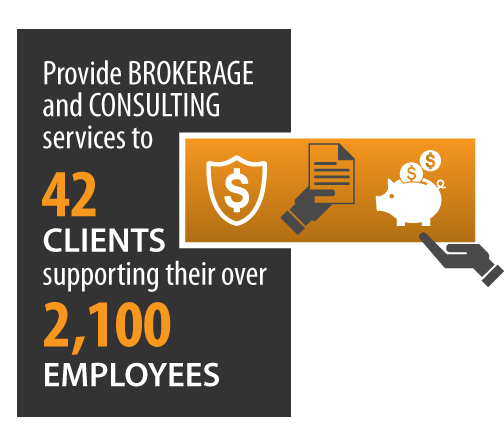 ---
Insuraty Health Tip
The Allergy season is gearing up to be a bad one this year! Remember, taking over the counter medicines to combat your allergies is a normal for most of us, but, make sure you always inform your doctor of what you're taking to get rid of that runny nose! It is important your primary care provider knows as much as possible about your medical history to better serve you. Just because its over the counter doesn't mean it can't hurt you!
---
Insuraty is a benefits brokerage and human resources outsourcing firm that supports many aspects of positive expansion and growth with its clients and their businesses. If you have questions in regards to your human resources, health insurance, life, 401k retirement savings or other benefits coverage please don't hesitate to contact us today.